At Ramsey Graphics & Printing, we strive to become your partner, not just another vendor. We offer free consultation on all your printing projects, as well as logo design and complete design and layout of your next marketing campaign. Ask us about our endless database of promotional products and apparel for your next incentive program for both clients and personnel. Call us directly, or better yet stop in. We'd love to meet you.
A MESSAGE FROM OUR PARTNERS
As a commercial printer with combined experience of over 45 years, Ramsey Graphics & Printing, LLC is proud of our strong foundation. We are committed to improving ourselves and to succeed in all aspects of running our business as well as meeting the expectations of our clientele.
Everything we do will continue to focus on finding solutions to any business challenge, to focus our resources on finding new paths to grow in print, graphic design and communicating with our clientele. We commit our efforts, time and resources to new solutions to keep our customers coming back.
We are very fortunate to be a supplier to a diverse community of small businesses. We "Thank You" for your confidence and for the opportunity to grow together.
Donna Valicenti – President
David Ramsey – Vice President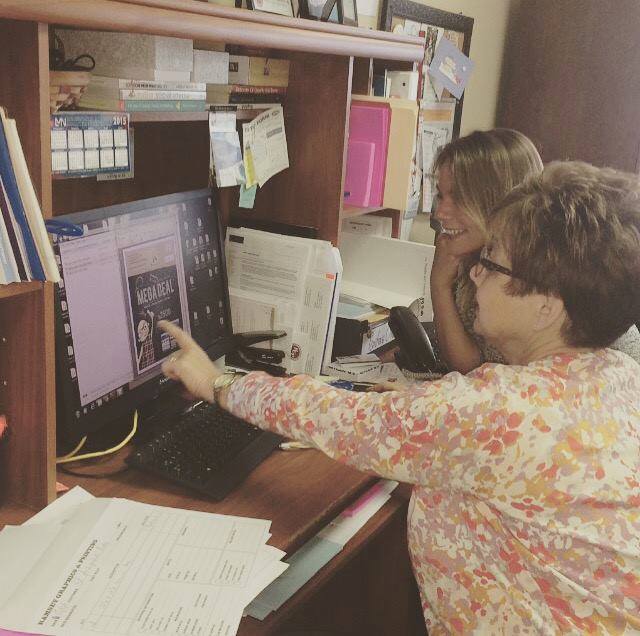 ---
TESTIMONIALS FROM OUR CLIENTS
---
Once the goal of our project was discussed the proof was spot on with virtually no changes required. The service is always outstanding and the final product always meets or exceeds our expectations. Always super service, extremely knowledgeable staff and their work is competitively priced.   We always know we won't be disappointed!
Quality in design and craftsmanship, speed and personal service is what I appreciate most. Not always knowing what I need, Donna and Dave never fail to bring alternative solutions to me. Their design work is exceptional – clearly they are more than a printer. Thank you for making it all so easy for me.
I have worked with Donna on multiple projects for my clients. Whether it is for printing, promotional products or custom clothing printing/embroidery Donna has gotten me consistently great results under short deadlines for a great price. I would recommend her to anyone in need of printing or marketing materials and I will be working with her in the future.